Good morning and Happy New Year!
I am winding down my time off and ready to take on the New Year. While the world is still in an upside down state, we (NFLF) are focused on an amazing 2021! We are coming off a great finish to 2020 with our Holiday Challenge and now we are focused on helping even more people.
Twenty-two people took on the NFLF Holiday Challenge and while some fell a bit short of the goal, the overall success was fantastic! While it was not a contest, it was fun to push each other some. Everyone loved the custom sweatshirts we gave out for November and I am eager to get out the cool mugs (waiting on the company), we will give out for the December's efforts.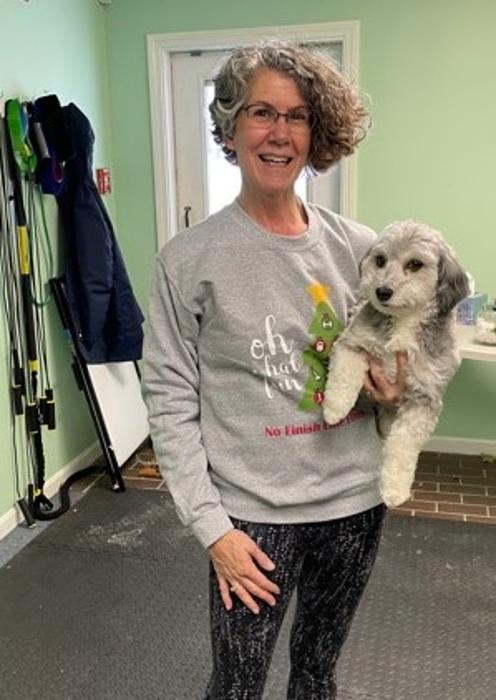 Beyond using The Challenge for fitness encouragement, I am excited to have been able to donate $600.00 to My Friends Place homeless shelter in Dover. One of our tenants is to give back to our community and thanks to our Challenge participants, we can help an organization that provides shelter for those in need. Really cool!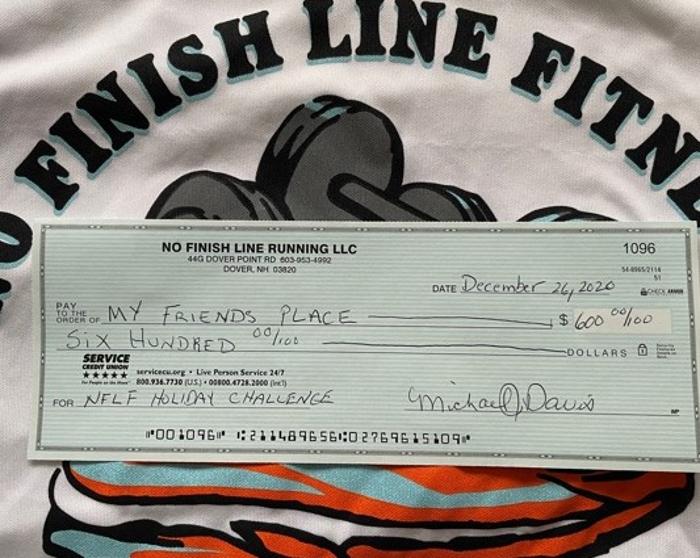 Turning to 2021
While Covid-19 continues to provide some challenges to us, we are pressing forward with ways we can help people in this New Year. In the weeks ahead we will formalize our plans for the year ahead, but most immediately we want to begin training for the 2021 White Mountain Milers Half Marathon. The event is scheduled for September 25th, which gives us a nice amount of time to train. Our goal is to offer both in person and virtual training. This training will formally begin in February sometime, but for now, we are going to provide weekly training goals which will mesh into our formal training. For example, this week will look like this:
Tuesday: Run or run/walk 30 minutes
Thursday: Run or run/walk 30 minutes
Saturday: Run or run/walk 36 minutes
Each week we will provide 3 training runs which will safely build up to 125 minutes. *Please insure you are healthy enough to follow this training.
Personally, this will be the training plan I will follow myself as I continue my comeback from hip replacement. Until we set up the formal training, I will post some opportunities to join me for some runs, so let me know if you are interested.
2020 challenged us in ways we could never have imagined, and hopefully we are better for it. I am excited about 2021, not because of the vaccine, but because there are opportunities awaiting us. My overall goal for this New Year, is to own my health and fitness. Better diet choices, improved mobility, smart fitness training and disciplined running, are all a part of my 2021 goals. I improved in some of these areas in 2020, but I have plenty of room to be better.
NFLF will continue to provide the best coaching resources for runners of all levels and functional fitness training for those who want to improve their strength and mobility. Reach out to us if you need any help.
Time to get along. Thank you for stopping in.
Thank you to all our regular Coffee & Chat regulars. We are grateful for all of you.
God Bless and have a great Year!
Mike