Good morning!
Last Sunday morning I sat down to write my weekly Coffee & Chat, and it never made it to its finality. Church had been canceled and the most of our world was spinning in a plane of motion most have never witnessed. 9-11 was certainly a surreal time and quite sad, but being in the military, I was absorbed in activities related to taking action. Those activities may have been comparatively minor compared to those who boarded aircrafts headed to Afghanistan, but at least my activities gave me some sense of a direct purpose.
As I pecked at my keyboard my sense of value felt reduced to something much less than I have felt before and even comfortable with. Nothing I was typing out pleased me and ultimately, I pushed my laptop away. The best way to describe my feeling was: COVID-19 had attacked my spirit and knocked it down to a level I had experienced a few times in my 57 years.
Most people who join me for Coffee & Chat know I am a man of deep faith in God. This faith provides me with a trust that surpasses all circumstances and has carried me during my most challenging times. As I attempted to raise above my dismal spirit and write something of value, I failed. Was this a faith issue? No, I am certain of our creator and trust in his plan (even if I do not understand it). My emotions were one of witnessing an event which was/is devastating our world, and all I could do is watch it play-out.
Seven days later our world is even more tilted with a reality which has created more uncertainty than I have ever witnessed. However, my spirit has lifted higher than it may have been before I ever heard of the coronavirus. How does that make any sense?
Last Sunday evening I went from "Oh no," to how can I make sure our NFLF clients are best helped during this time. We train clients in a wide range of financial capability and the financial effects of the coronavirus will vary. By mid-day Monday, I shifted from a dis-spirited place to how can NFLF make sure all our clients can continue to train without it being a financial issue? I reviewed our expenses and looked at what was minimally required to cover our bills. Next, I cancelled a few services that are not essential to our clients or keeping the lights on. My military experience in crisis management was helping lead me through the process of forming a plan.
Defining NFLF….
On Tuesday I began making it clear to all our clients that training with us would not be about $$. From the beginning we have focused on helping people improve their health and fitness and our success has been an amazing blessing, both in changing our clients lives and sustaining financially. Now is the time to put profit aside and focus on just helping. Not so remarkable, but some remarkable clients offered to pay in advance (multiple months!) in order to help our clients and help NFLF. I am not surprised, yet I felt so blessed. We have not taken anyone up yet, but the blessings of their kindness are already reaping benefits to my spirit.
Seven days later
NFLF is clearly about people and our community, and while that has always been part of our mission statement, the challenges we are in the midst of have helped us learn how to live our mission. Financial profit is an important part of being a business. It enables us to invest in education, equipment and buy more coffee. However, there are times when profit should not matter, and those times define who we are.
My spirit has kicked into high gear and we continue to be in crisis management (much like the world) each day during this pandemic. We do not know what the circumstances will be with each passing day, but we are taking care of every client however best works for them. Safe to say: If you want to lift your spirit up, then do something to lift someone else's.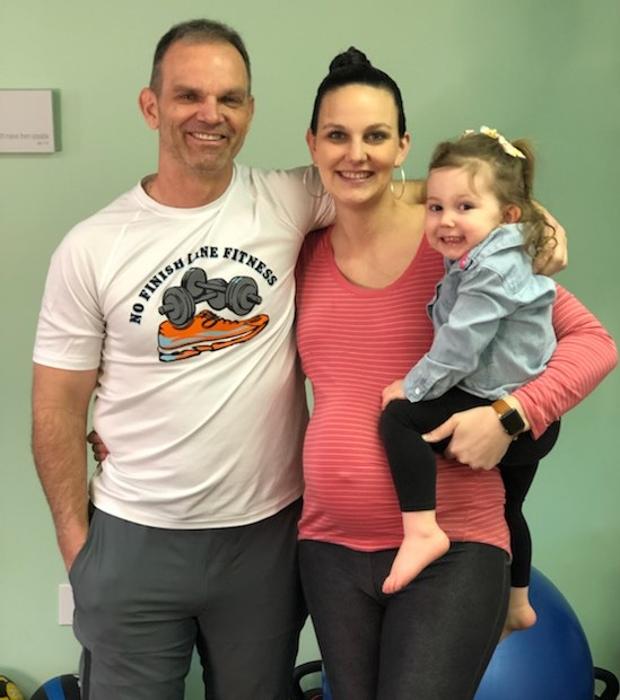 In the coming days we will roll out some distance fitness workouts, so be looking for announcements on Facebook. One of the best ways to weather this is to laugh and stay active. So, I am going to do some workout videos that will include standup comedy. Okay, I am kidding about the stand up comedy. Be looking for our workout videos and watch TV/movies that will make you laugh!
If we can help you in any way, please email me directly and we will help you stay fit physically and mentally!
May God bless you!
Mike
#Faithoverfear