Good evening!
I finished up a later afternoon snowy run, showered and am now comfortably on my couch, sipping peppermint mocha coffee, with my little Christmas tree lighting up the room. How festive! ??
Why evening chat?
This morning I had a full morning of training, as I try to give our clients some extra sessions before I take 10 days off. One of my goals has been to get our business to a place where we can take some off and refresh, and thanks to a great customer base, we are there!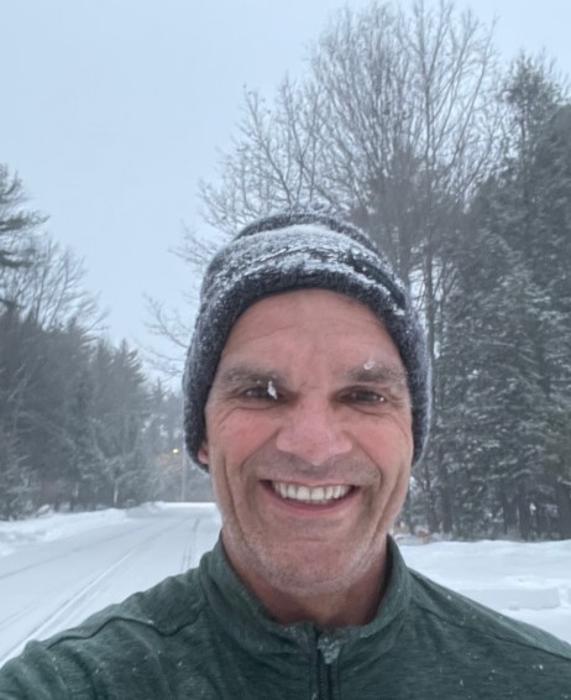 This past week
As busy as I have been training, I must say the best hour was Friday and it was not even with a client, or at least directly. Previously. I chatted about Ed, who is one of our favorite clients and has quickly become a great friend to me. Ed's girlfriend was visiting, and he and I had arranged for a one hour complimentary session for her. As I mentioned last week this wonderful woman has been battling Parkinson's disease and has recently started strength training to combat it. Her and Ed came to the Center Friday and we set up the TRX on the door as she will be doing in her home. We proceeded to have a awesome hour of training and she was amazing! Previously she has been a Yoga instructor, so she grasped the importance of core engagement. She explained to me that in Yoga they refer to engaging our core as "root locking." So, I used her terminology as we went through various TRX suspension exercises and it really helped her.
What an honor it was for me to spend an hour with this amazing woman. Her determination and inner-strength were incredible to witness. I can see why she and Ed make a great couple.
The Challenge continues…
As we head toward the ladder part of December, we are winding down our NFLF Holiday Challenge. I continue to be impressed with everyone who committed to focusing on their fitness through two of the toughest months. We purposely set the effort point (MEPS) bar a little lower this month, understanding that December is busier than November. However, most everyone has already surpassed their November totals! Momentum is a wonderful thing!
One of the participants (and NFLF client) is Hannah and she has been amazing! She had this to say: "The NFLF Holiday Challenge has kept me accountable and engaged this holiday season. With the shorter days, I've found myself much more conscience with how I choose to spend my time and I've been motivated to stay on top of my goals."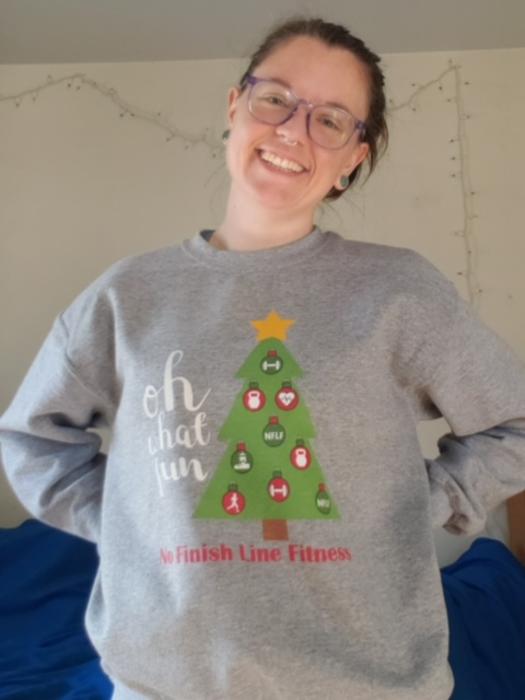 Kate (my nemesis) worked out at the Center this morning and though being 300 MEPS behind me, she let me know she is not giving up on catching me. LOL! Her statement and not wanting those above me to double my MEP total, motivated me to get out and run in the snow this afternoon!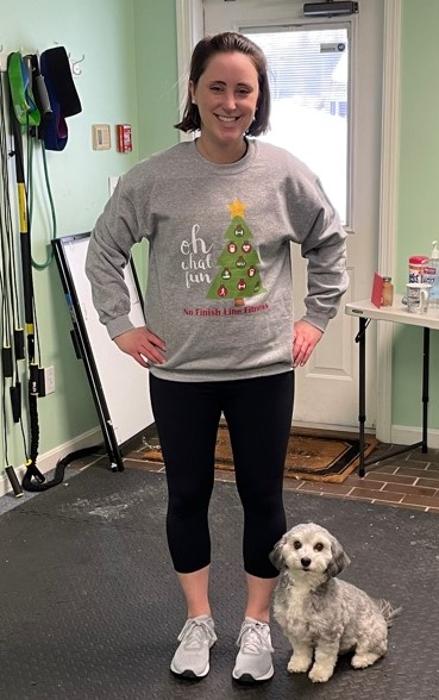 It has been a really cool Challenge.
Well, we are nearing my favorite day. Winter solstice is tomorrow, and it will mark the shortest day of the year. While I am not in love with winter, I like that daylight will increase on the 22nd! Much better thought than the days getting shorter!
Five days from now we will be celebrating Christmas, one of my two favorite days. While I know Jesus Christ was born in the spring, I have always enjoyed this way of celebrating his birth. I hope you can celebrate with your loved ones despite our current challenges.
We at NFLF are blessed beyond measure and you all's friendships play a role in that. We hope you have a wonderful Christmas!
Have a wonderful week and Merry Christmas!
Mike
If you need a last minute Christmas gift, check out our gift certificates: